COMPLETION AND ADDITION OF THE EX-FINCANTIERI BUILDING FOR THE NEW CNR-IRBIM ANCONA HEADQUARTERS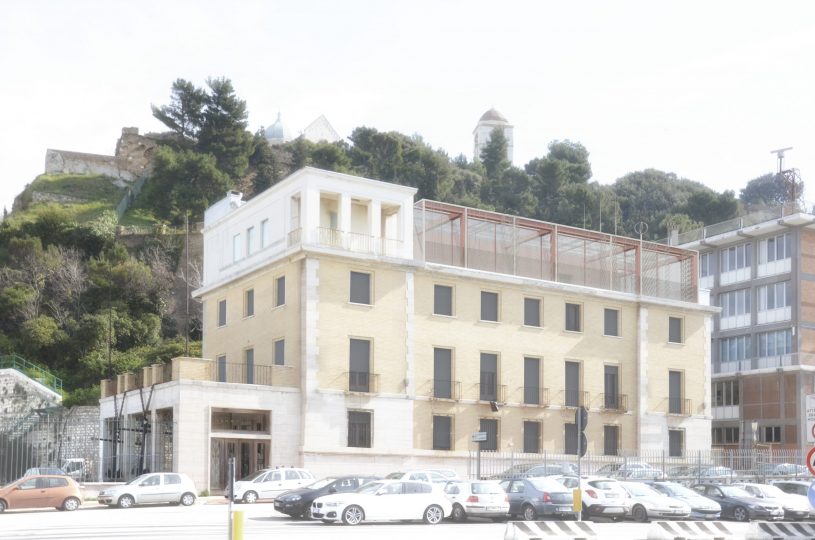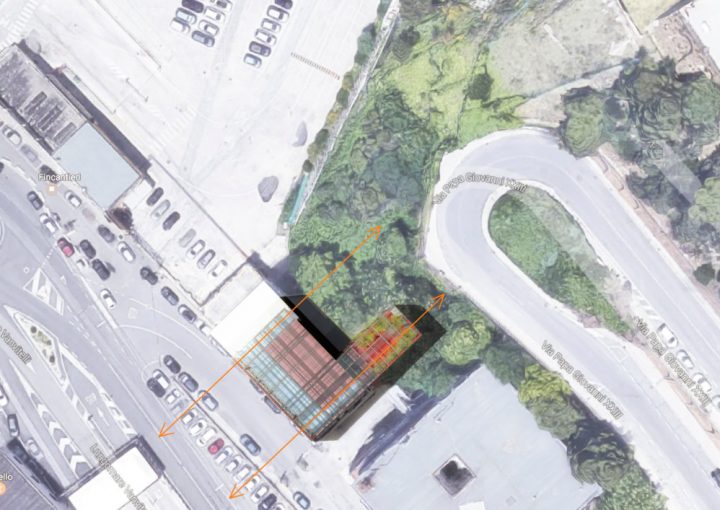 The intervention in question concerns the reuse of the building of the former Fincantieri Directorate, with its transformation into the new headquarters of the National Research Center – Istituto Scienza del Mare (CNR-ISMAR) of Ancona, a project that is part of a more generally, as part of a territorial reorganization, in which the current headquarters of the CNR IRBIM of Ancona would also be involved.
The addition project, in its external configuration, is designed as a single body both in the elevation and in the rear part. Its development, planimetric and in elevation, takes into account as regards the exterior, both the key elements (the view of the port, the green hill), and the "obstacles" (the building ex-nautical nautical institute). The arrangement according to an axis orthogonal to the building makes it become a "bridge" towards the green area behind it. Approaching the hill, on several levels the already transparent building becomes more permeable, it empties, merging with the garden and with the existing natural vegetation by letting it enter.
The external envelope developed, defines a series of relationships. It is a "filtered" transparent envelope, also used on the roof (in which the only opaque box is that of the conference room) that gives shape, character and identity to the structure through a surface of ropes. The rope, taken as a symbol of the sea and of man's relationship with it, multiplied and repeated forms a courtain, a frame that constitutes a variable filter permeable to the view from the inside but capable of reducing solar radiation and selecting introspection visual.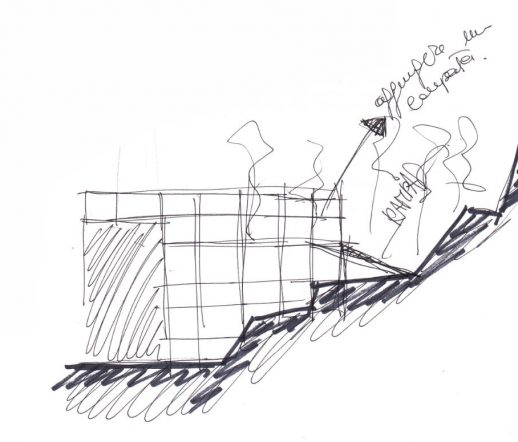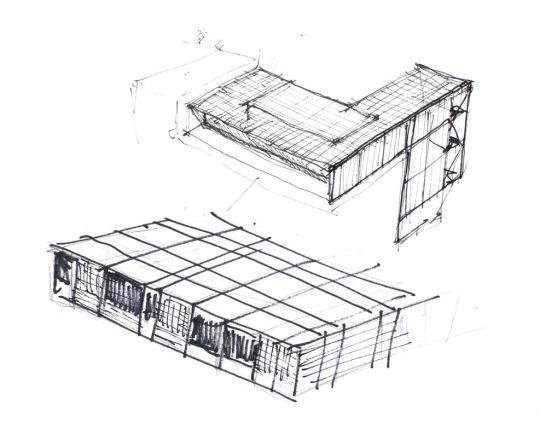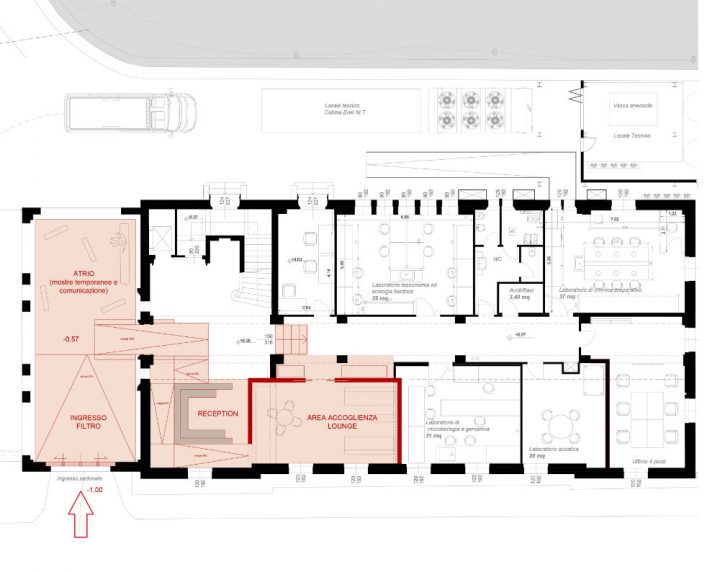 year of design 2018-2019
place Ancona
project arch. Simone Subissati,
ing. Domenico Lamura
collaborators arch. Alice Cerigioni, ing. Matteo Virgulti