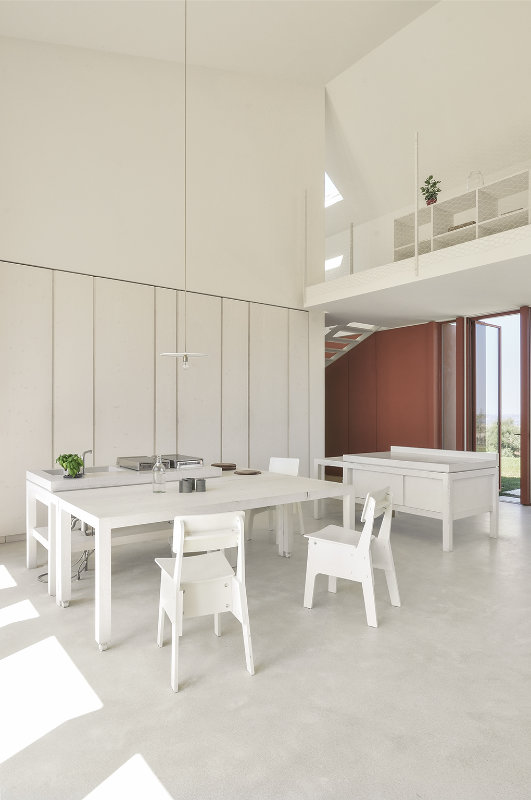 The functional furniture elements – such as bathroom and kitchen furniture – are "freestanding" objects, center of the room, so as not to complicate or weigh down the space. The external energy must continue to flow, it must "be able to pass", so we have avoided blockages, creating instead light tables.
Also the staircase is a light removable stilt house resting on legs and the wardrobe room in the master bedroom is an independent wooden volume that acts as the head of the bed.
The furniture is in white painted solid ash wood and in blockboard pinewood panels. We designed also worktops, sinks and basin and they are realized in cement and quartz.
The purpose was to avoid the contemporary language made of bright, luxury labels and design of contemporary fashion. Searching for an authenticity, like an "inherited" space, to pass down itself as witness, imagining it almost as though temporary (nomad, camping); a light space, flexible, like pre-existing, that suddenly we can take back, no finery and no luxury which belongs to home of the farming tradition.
year of design 2018
place Polverigi An
project arch. Simone Subissati
collaborators arch. Alice Cerigioni,
ing. Domenico Lamura e ing. Matteo Virgulti
photo Alessandro Magi Galluzzi, Roberto Piccinni, Rossano Ronci, Paolo Semprucci